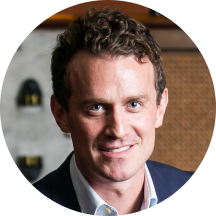 Associate Professor Thomas J Oxley
University of Melbourne, Australia
Associate Professor Thomas Oxley MBBS BMedSc FRACP PhD is a vascular and interventional neurologist and world expert in endovascular bionics. He is founding CEO of Synchron, Inc; Instructor, Attending, and Director of Innovation Strategy in the Department of Neurosurgery, Mount Sinai Hospital; and Laboratory Head of the Vascular Bionics Laboratory, University of Melbourne, Australia.
He is study director of the first in human SWTICH trial, assessing the safety of the Stentrode brain computer interface technology to overcome loss of communication in patients with severe paralysis.
Talk title
"The dawn of Brain Computer Interfaces"