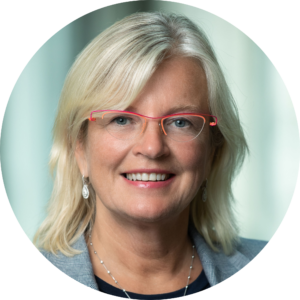 Dr Angela Genge
Montreal Neurological Institute & Hospital, Canada
Dr Angela Genge is the Executive Director of the globally renowned Phase 1 Unit and ALS Global Centre of Excellence at the Montreal Neurological Institute and Hospital. She has been principal investigator on well over 150 sponsored trials since 1994, and she has mentored a dozen fellow physicians to become clinical trialists in their own right.
Over the course of the past 30 years, Dr Genge has come to be a respected key opinion leader in the space of trial design and development. She has served as Global PI for both ALS-Pharma and Alexion; on steering committees for MT-Pharma, Cytokinetics, Alexion, Biogen, among others; and consulted on trial design for dozens of trials. Her expertise has also led her to be a sought-after chair for advisory boards, where she brings together the voices of all stakeholders and successfully managing the dynamics between sponsors and key opinion leaders.