For our Virtual Symposium, careful consideration was taken to choose an online event platform that can deliver scientific posters in a way that facilitates networking, interaction, collaboration and the 'buzz' of our face to face meetings.
ePoster Hall
Almost 350 ePosters were presented at the virtual 32nd International Symposium last year in our interactive ePoster Hall where delegates could "virtually wander around" at any time. Presenters can share research in an easily digestible format by supporting their poster PDF and abstract with a 'lightning explainer' video summarising their research within 3 minutes.
As well as viewing the ePosters, delegates can read more about the presenting author, connect with them (to call, chat, or schedule a meeting), and leave comments/questions in the discussion forum for authors to get back to.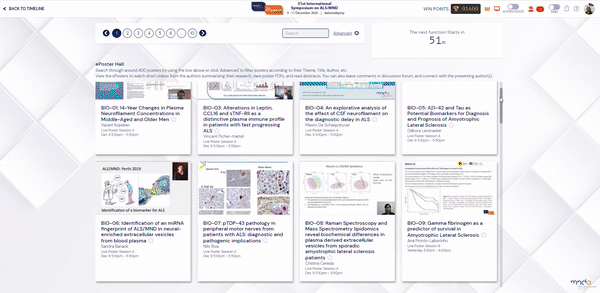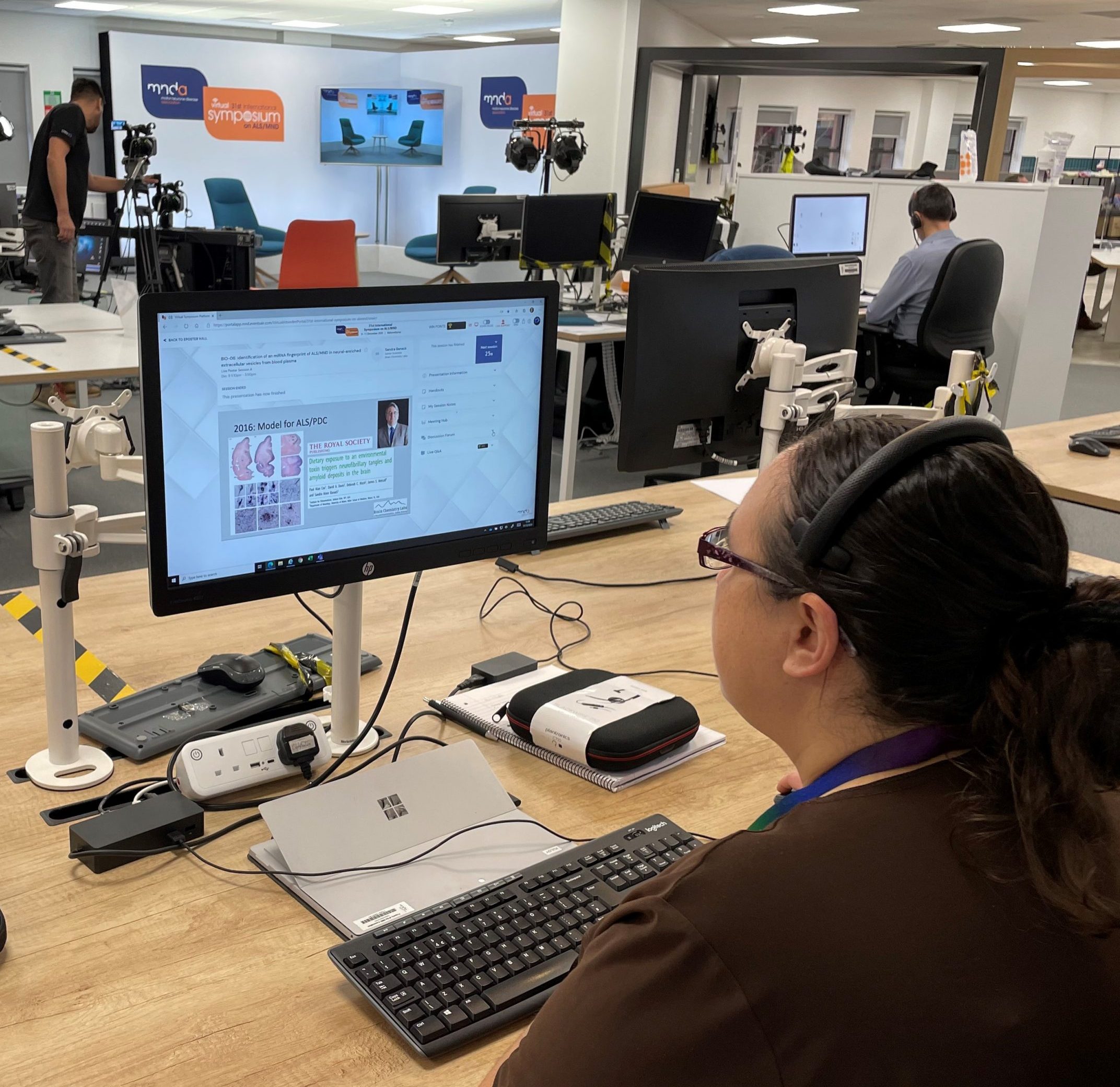 Live Poster Sessions
Our designated poster sessions are scheduled in the Programme of the Symposium. At the virtual event, poster presenters are assigned a live poster session where they can share their posters on screen and discuss their research live with attendees, as they would in a traditional 'in-person' poster session. Delegates are able to join the poster queue if they wish to speak to an author at an ePoster. Once the presenting author accepts the delegate into the presentation, they are able to un-mute themselves to talk which makes the session more interactive and a great opportunity to have live discussions.
There will be a Live Poster Session scheduled on each day of the event.
Thoughts from our 2020 Virtual Symposium
Watch Dr Greig Joilin, Postdoctoral researcher at the University of Sussex who is supported by the Association, discuss his experience of attending the Virtual 31st International Symposium and presenting his ePoster:
Interested in presenting a poster?
Researchers who would like to present at the Symposium must submit an abstract – an overview of their research and findings. Once abstracts are submitted, our Programme Committee review the submissions and decide who would be given the opportunity to present their work at the event.