Every year, the International Symposium on ALS/MND showcases the incredible research happening worldwide. We share regular updates on the research presented at the Symposium with the wider MND community. Now that the Symposium is returning to an in-person event, with a packed programme, we are looking to increase the number of updates we can produce to those without a scientific background. To do this we have introduced the Symposium Communications Ambassador Programme!
This year we have 5 early career researchers taking part in the Programme, who are looking to gain experience and new skills in communicating research to different audiences. Before, during and after the Symposium they will be helping us to provide updates on the latest ALS/MND research presented at the Symposium. Find out more about our Ambassadors below...
Why not give them a follow on their social media platforms to stay informed?
Heather Marriott
Hello everyone, I'm Heather and I'm a final year Clinical Neuroscience PhD student at King's College London. My work focuses on analysing large amounts of biological information from people with sporadic ALS using a computer-based method known as machine learning. This allows us to place people into groups based on their biological features, which in the future could be used to select those people that are more likely to respond to treatments.
What piece of MND research is really exciting you right now?
At the moment, I am excited by research which focuses on improving participation in MND clinical trials and the development of alternative eligibility criteria which will make clinical trials more widely accessible.
Follow me on...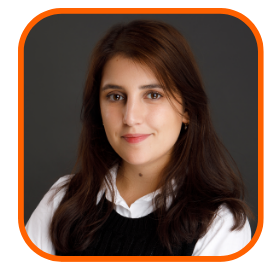 Alicia Northall
I am a postdoctoral researcher in the Nuffield Department of Clinical Neurosciences at the University of Oxford, working with Prof. Martin Turner.
Currently, I apply neuroimaging techniques with high resolution to identify new biomarkers of neurodegeneration. Biomarkers are biological signals which could be used to improve diagnosis, prognosis and determining if a treatment is having a beneficial effect. I am particularly excited about using magnetoencephalography (MEG), a neuroimaging technique that directly measures brain activity, to detect early changes in people who are at-risk of developing MND but are not currently showing symptoms.
I recently completed my PhD at the University of Tübingen in Germany. My research investigated what does wrong in the brains of people with MND. I showed that one person with very-slowly progressing MND had less damage to a protective layer that wraps around nerve cells, known as myelin, compared to people with 'typically' progressing MND. This suggests that myelin could potentially be a future marker of prognosis.
Interesting fact: 
I have been white water rafting on the Nile!
Follow me on...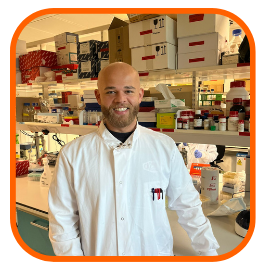 Ben Hall
Hi, I'm a researcher working at the University of Sheffield. My work focuses on understanding how MND changes metabolism, the set of reactions in the body that combine to sustain our health. During MND, the balance of these reactions becomes altered, which is thought to contribute to motor neuron death. My work specifically centres on the areas of our metabolism that are required to produce energy. These areas of metabolism are especially important as motor neurons require a huge amount of energy to carry out their functions. We aim to discover why these changes occur and then use that information to try and develop treatments that counteract these changes.
What piece of MND research is really exciting you right now?
I think that artificial intelligence has the potential to revolutionise how we research MND. Specifically, AI could help us make essential advancements into areas such as early diagnosis, predicting disease progression and tailoring treatments to specific patient groups. Areas that we have struggled with until now.
Follow me on...
Avril Mc Tague
Hi, my name is Avril Mc Tague. I am a physiotherapist with over 14 years of clinical experience, working in primary care. Now I am completing a PhD at Trinity College, Dublin, Ireland as part of the Multidisciplinary Innovation and Research Advancing Neurological care in Digital Age (MIRANDA) doctoral award programme. This programme is funded by the Health Research Board in Ireland. The focus of my PhD is to develop a tele-rehabilitation platform for people living with motor neuron disease. The aim is to use digital technology, such as phones or the internet, to help support the care of people living with MND. We know that travelling to clinic can be burdensome for people with MND and their caregivers, so performing some care remotely could be beneficial.
What are you most looking forward to at the Symposium this year?
I am looking forward to attending the symposium in person for the first time and connecting with other researchers in the MND community. I am particularly interested in the clinical platform sessions on technology and telemedicine as well as improving clinical care.
Follow me on...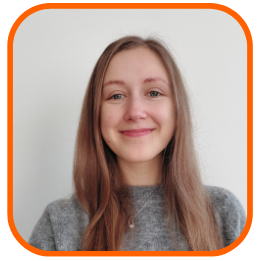 Hannah Bailey
I am researching a particular type of cell called astrocytes, which are known to help protect motor neurones. Evidence suggests that in MND astrocytes can lose this protective ability. I am looking to see if this protective ability can be improved. To do this, we are targeting small molecules, called microRNAs in astrocytes. We hope that this work may lead to a possible new way to treat MND. You can read more about my research in a blog post.
My undergraduate degree, also at the University of Nottingham, was in Biochemistry. This is where my interest in research looking to understand and find effective treatments for disease began
Interesting Fact:
In my free time I love playing the guitar, which is a good switch off after a long day in the lab!
Follow me on...