There's so much to see and do in the city of Perth. Situated beside the Swan River in Western Australia, it's the sunniest state capital, averaging 3,000 hours of sunshine per year. It boasts exciting architecture, inspiring museums and galleries, a diverse selection of shops, an abundance of restaurants and bars, a vibrant entertainment scene and wonderful open spaces. You really will be spoilt for choice!
Perth has architecture that will appeal to both history buffs and lovers of design, such as the Victorian Gothic façade of the Town Hall, the Art Deco splendour of the Gledden Building and the modern edifice of the City of Perth Library. If you enjoy spending time at a gallery or museum, you might like to visit an exhibition at the Perth Centre for Photography or learn more about Australia's Indigenous culture at the Aboriginal Art Gallery. There's plenty of retail therapy on offer in Perth. The high-end fashion boutiques of King Street make it the place to be seen and the Murray and Hay Street malls are where you'll find big brands. For some eclectic vibes, head to Northbridge, Mount Lawley, Leederville, Subiaco or Victoria Park.
Perth's many dining options are constantly evolving. The city is a food lover's paradise, boasting a wide range of fresh produce, excellent wines and a huge number of restaurants. Deciding where to eat can be a tough choice: almost every international taste is catered for, so you should have no trouble finding something to suit your mood!
Visit the city any night of the week and you'll find it full to bursting with a huge variety of entertainment. Whether you're headed to a concert at the RAC Arena, a stand-up show at the Comedy Lounge, the ballet at His Maj or seeing a local musician play at one of Perth's many bars, there's something for every taste and budget.
If you prefer a little rest and relaxation, there are plenty of open spaces in Perth where you can watch the world go by. Enjoy the beauty of Kings Park and the Botanic Garden, see the kangaroo statues at the Supreme Court Gardens or have a quiet moment on the Notting Hill bench in Queen's Gardens. Exploring a little further afield, the beautiful wineries of the Swan Valley and a string of stunning beaches (where you can watch amazing sunsets and even swim with wild dolphins) are just a short drive away from the city and a visit to Rottnest Island to see the lovable quokkas (one of the smallest wallaby species in Australia) is a must! For sports lovers, you're sure to find an activity that caters to your sense of adventure in Perth, whether it's on the water, on land or in the air.
Combining big-city attractions with relaxed, informal surroundings, Perth has everything you need for an unforgettable visit.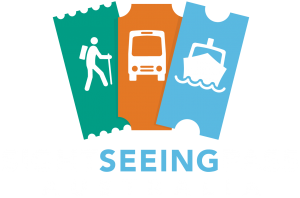 Australia's sunniest capital city, Perth enjoys 3000 hours of sunshine a year. No wonder it's been voted one of the world's most liveable cities.
If you're interested in exploring Perth either before, after or during the conference then head to our friends at Sightseeing Pass Australia's award winning website for over 250 ideas.  They provide a hassle free online booking experience offering instant confirmations and electronic vouchers.  We recommend you book any tours in advance to avoid disappointment with availability as early December is peak season.
Why not explore the top things to see and in Perth or the Perth Day Tours.
Be sure to use 'promo code' MNDPERTH when you book with Sightseeing Pass Australia to receive 10% discount off your booking.